Fantasia Art Show at the LGBT+ Center Orlando
Greetings, Friends!
I have some big news to share with all of you. I am excited to announce that I have partnered with the LGBT+ Center Orlando to present my second ever solo art exhibit! I have chosen to name the show "Fantasia" as it is a medley of both the lighter and darker spectrum of my artwork. From dictionary.com:
fan·ta·sia:
noun
1. a musical composition with a free form and often an improvisatory style.
2. a musical composition based on several familiar tunes.
3. a thing composed of a mixture of different forms or styles.
Since music has been such a big influence on my artwork, the word just kept spiringing to mind. With the 3rd definition entry it just felt like the right fit for a show.
I have been dilligently working on framing prints, gathering my works together, painting, labeling, hanging, and creating materials for the show. It has been a ton of work, but it has also been very satisfying! I also feel very fortunate to have the opportunity to work with The Center. They do wonderful work in Orlando providing all sorts of resources for our LGBT+ community. I am pleased to announce that I will be donating 20 percent of all the sales back into the organization, so they can continue to do what they do best.
The opening reception will be held on August 1st from 6pm to 8pm. After that, it will remain hanging through the month of August during the Center's normal business hours. If you are local and are interested in seeing my work, this will be the ONLY venue I'll be in for the month!
I am both nervous and excited for the show. It is hard for me to open up and talk to strangers, especially over something as personal as my artwork. However, I have made it my mission over the last couple of years to be more at ease in sharing myself, my process, and the meanings behind what I do. It has really helped me with my personal growth, my growth as an artist, and in articulating my own opinions and feelings about art. The reactions I get from folks has always been warm and positive, and it honestly means the world to me when people connect with what I share.
If you can swing by and say hello, I would love to see you there! I have attached the event page link at the bottom of this blog, as well as the flyer with all the "deets"! i would also encourage you all to check out the website for The Center, also linked below. I have admired their work in my city for such a long time, and feel the work they do to serve our community is so important.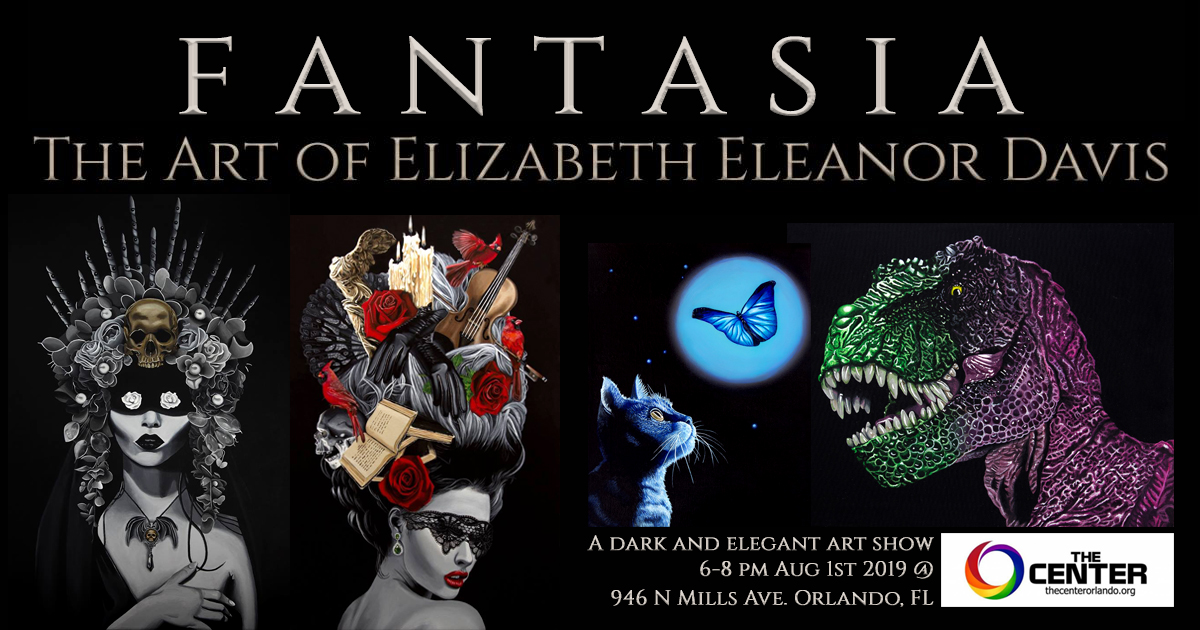 https://www.facebook.com/events/1275156275978015/
http://www.thecenterorlando.org/
Thanks for stopping by and checking in on what I have been up to! Hopefully I will have lots to report on after the show!
-E