About Me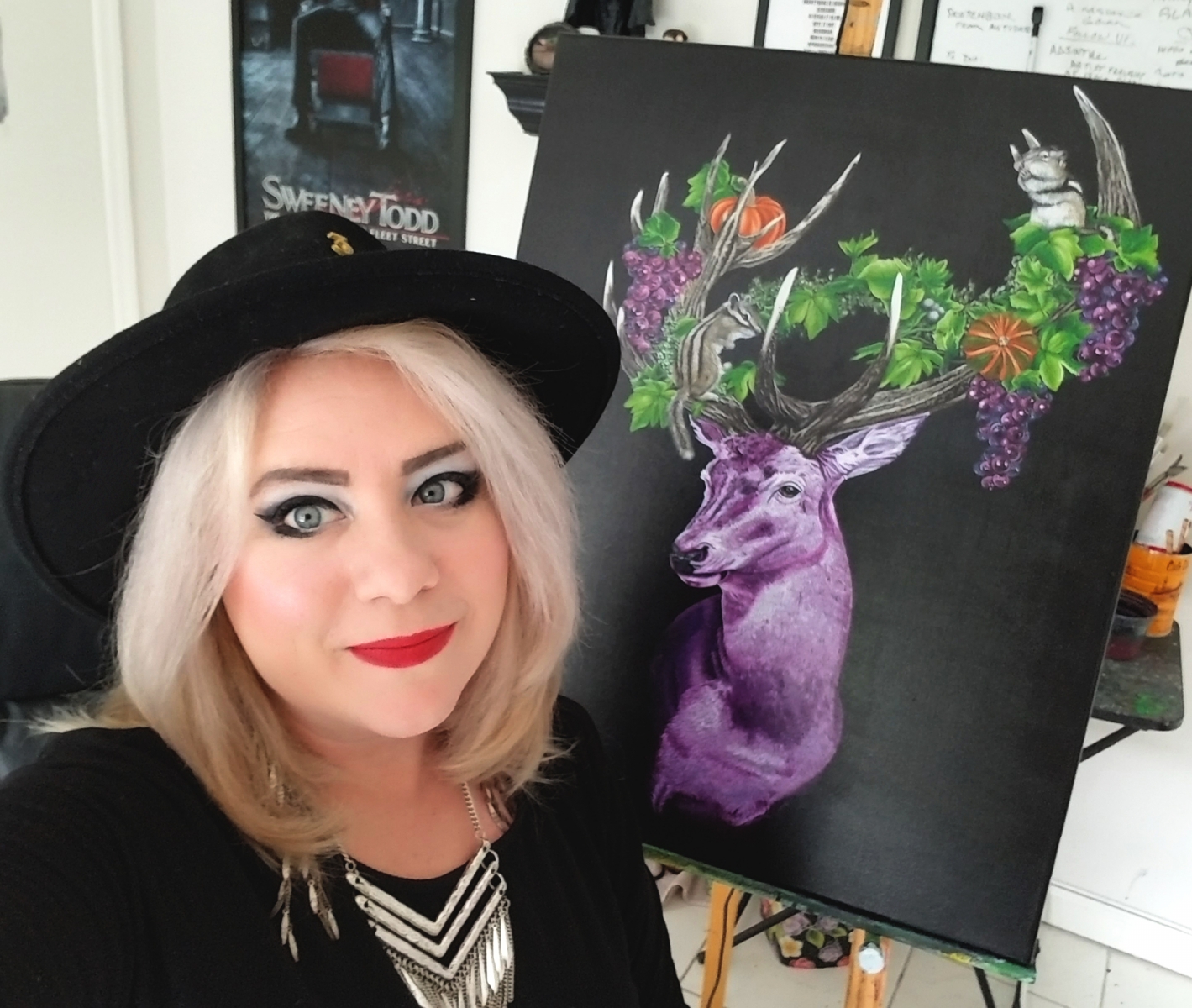 A Fantasia of Dark & Elegant Art
I'm Elizabeth Eleanor Davis, a visual artist from Orlando, Florida. I'm a bit of a history geek, an absolute music junkie, and a sucker for rose gardens, and have an obsession collecting big, black boots. I love to travel, dance, spend time with my friends, sling an awful pun, and hang out with my husband, Geoff, and my amazing puppy, Zelda.
I've always been "artsy" in one form or another. I used to sketch comic book characters instead of paying attention in math class. I have some formal art and art history education, but am largely self taught. In 2012 I discovered a box of paints my parents had given me years before in a closet. I broke those suckers out and the rest is history. I began showing my paintings in 2013, and since then have shown around the Central Florida region in galleries, art bars, festivals, and museums.
My art is a reflection of my travels, inspirations, and aesthetic ideals. Each piece has a personal connection to me. I enjoy contrast and shadow, darkness, rich color, curves, and movement. I am a history and literature buff, love dark, brooding music, tragically flawed characters, and the ideas of rebirth and reinvention. I think this often comes across in my work. The need to create is compulsory. If I am not in the middle of a project, I'm pretty miserable. In addition to painting, I do a little freelance writing and creative consulting, and administrative work for the arts.
Made it this far? Then we should stay in touch! You can keep up with me and my artwork on Instagram, Facebook, or become a member of The Cloister and get monthly updates on what I'm up to! You can also email me directly at theblackabbey@gmail.com